Is your child creative? Log on to our STEM and Social Studies tab and go down to Scratch: You can program your own interactive stories, games, and animations — and share your creations with others in the online community. Scratch helps young people learn to think creatively, reason systematically, and work collaboratively — essential skills for life in the 21st century.
https://sites.google.com/view/cbsdlearnfromhome/stem-social-studies/middle-school-resources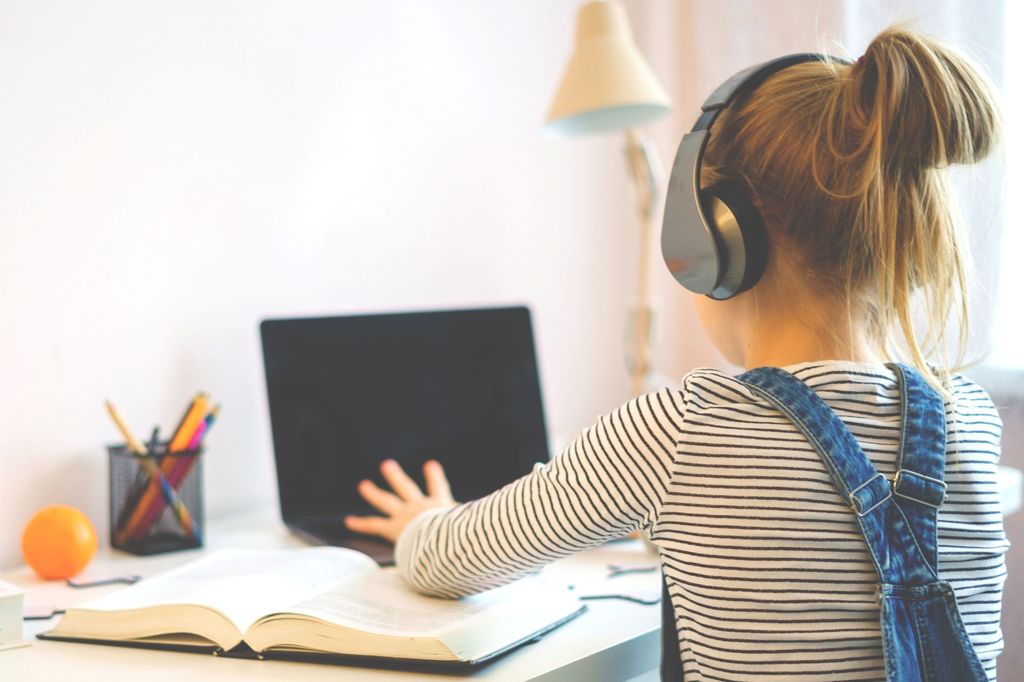 What's on the Grab & Go Menu this week? Check it out! Only serving at Park Elementary. Taylor will not be a serving location. Same time, 9:45 to 11am, everyday of the week.
Our teachers are available for you! You can email your child's teacher by clicking on the building the teacher resides in, on our website or APP, and then clicking "Staff". If you haven't received a call from your child's teacher, please call the district at 717-684-2283 and leave a message for the principal, they will be in touch. And remember, post a pic of the first week of learning online, and hashtag, #cbsdlearnsonline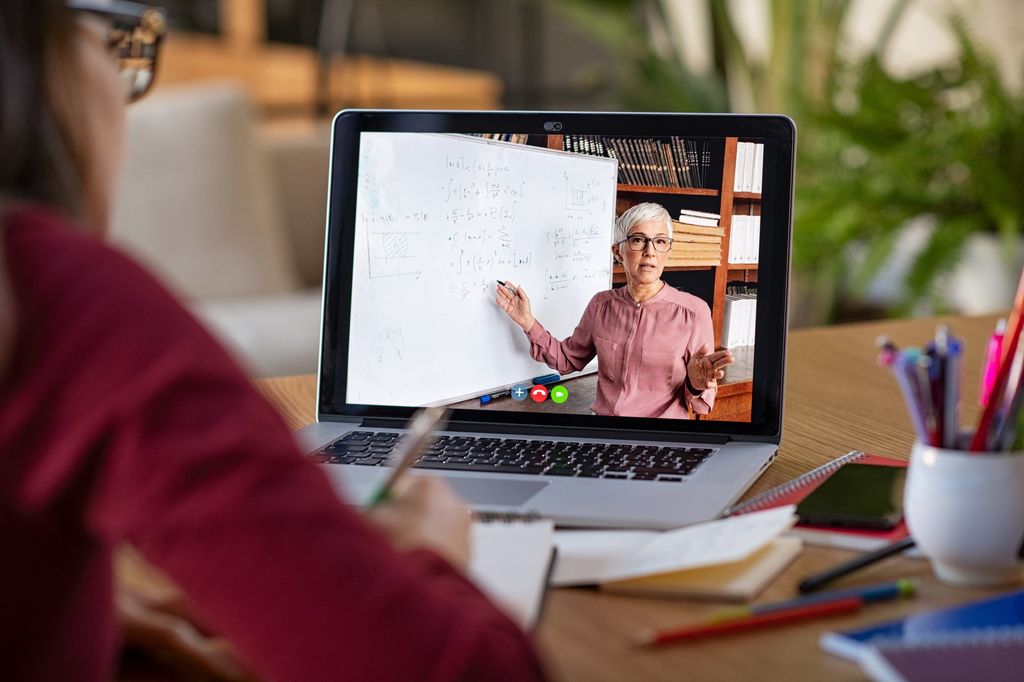 Governor Wolf has extended school closure until further notice. Columbia School District Continuity of Education Online Learning, which started today, will continue until the Governor reopens schools. Please email your teacher, if you missed today's start, to connect Online.
It's important to get our students learning online. With continuing education with enrichment and reviewing, we can all be connected to some normalcy. Take a picture of your student's first week of online learning and hashtag, #cbsdlearnsonline
This is your chance to learn more about being an educator in Central PA and possibly meet your next employer. Virtual Job Fair, TODAY, from 12 to 5pm, March 30th, 2020 from the comfort of your own home, see link for detail,
https://www.columbiabsd.org/article/214885?org=cbsd
Please take note, all Grab & Go Breakfasts and Lunches are only at Park Elementary! Serving 9:45 to 11am, Monday through Friday. New Menu!! Check it out!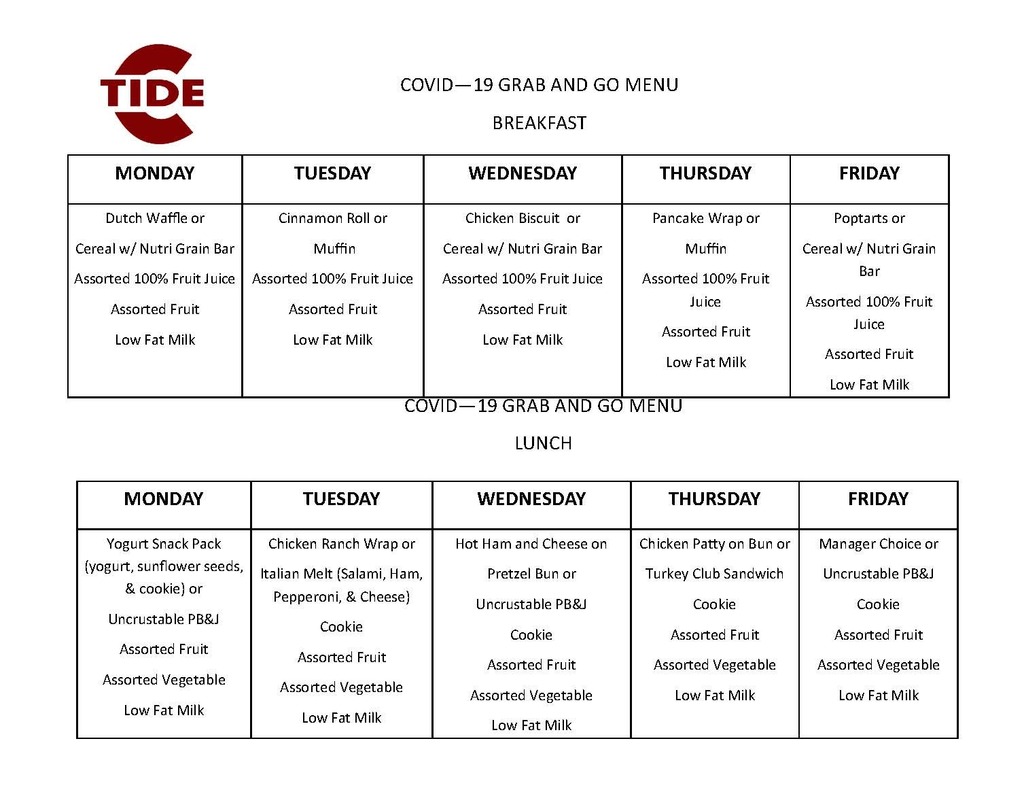 What's on the Grab & Go Menu this week, check it out! Only serving at Park Elementary. Taylor will not be a serving location. Same time, 9:45 to 11am., everyday of the week.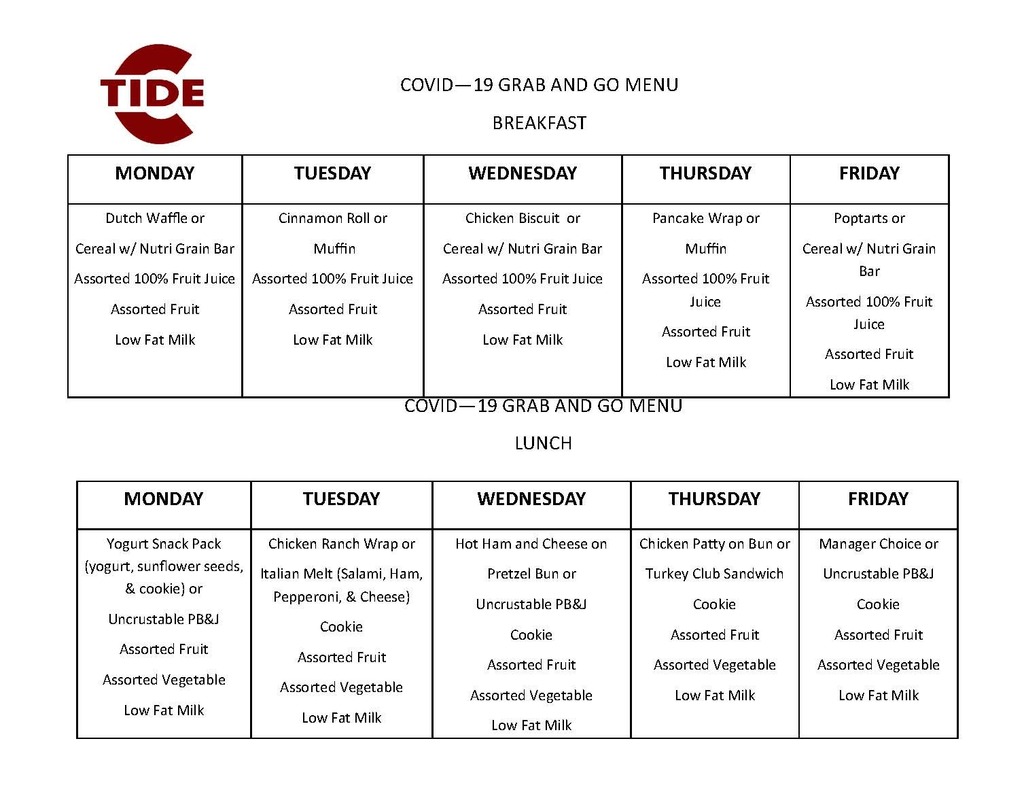 We hope you are all staying safe and well. COVID-19 is impacting us all in various ways, as we navigate this together we are updating our site daily with new information. You can find the new Stay-at-Home Order Guidance under Useful Links.
https://www.columbiabsd.org/o/cbsd/page/covid-19-updates--2
Grab and Go Breakfast and Lunch will only be served at Park Elementary School, same time 9:45 to 11am, everyday, Monday thru Friday.

Online Distance Learning begins Monday, March 30, for all students in the Columbia Borough School District. If you did not receive information, call 717-684-2283 and reference the specific building. We want all of our students engaged during the next week.

Hi, Park Families! If you child is in need of paper and pencils, they will be available with the grab-n-go breakfasts and lunches tomorrow. Hope to see you there!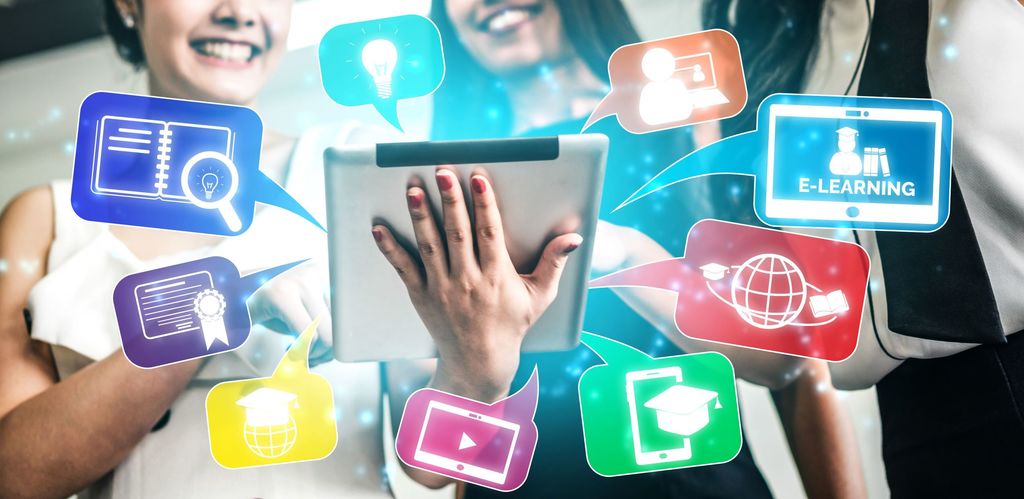 Power Packs is continuing tomorrow, while school is closed. Three Places to pick up: Park Elementary Cafeteria entrance or Taylor Middle Main Entrance from 9:45am to 11am, 221 Union Street from 10am to Noon or 2pm to 5pm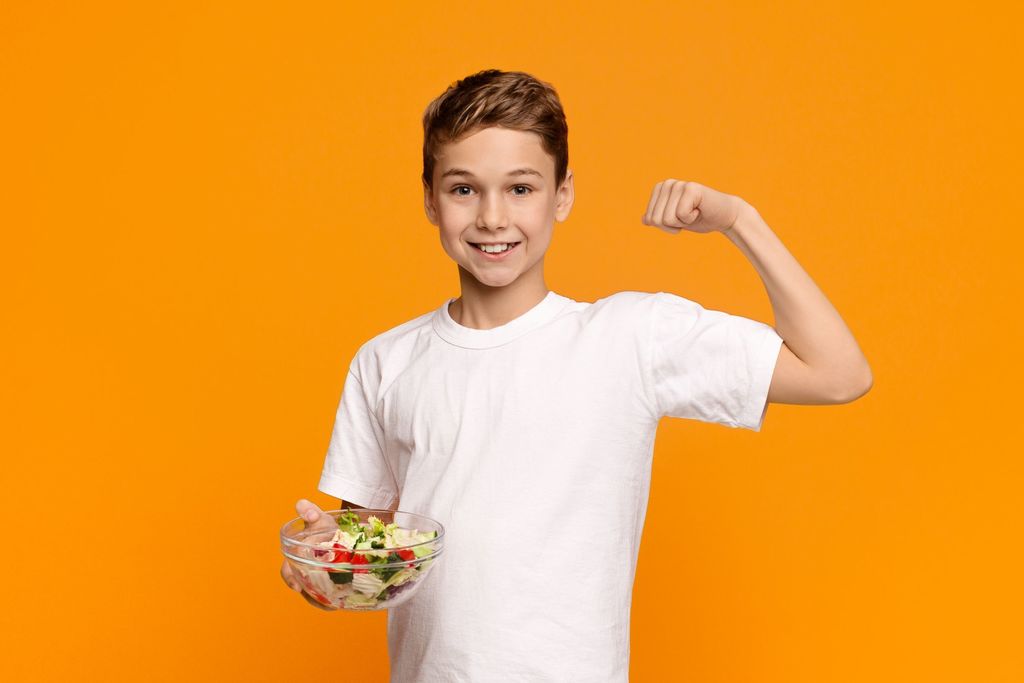 If you haven't already, download Columbia Borough's new app on Android:
http://bit.ly/2TG99l5
or iPhone:
https://apple.co/2IRpEH7
, do so! Help us keep you well-informed, even if you don't have a child in the district. There is a community page that you can tap into.